We've Been Waiting For You To Show Up!
MEN'S RETREAT – COSTA RICA
THE EXTREMELY CONSCIOUS MAN EXPERIENCE
A 5 Day IN-PERSON Event For Men Committed To Actualizing Their Full Potential, Creating More Impact, Wealth And Truly Living Their Best Life!
(Limited to 20 Incredible Men)
APRIL 24-28, 2023 – Playa Potrero, Costa Rica
For Elevated Men Committed
To Constant Growth
5 days (4 nights) | All-Inclusive | Peak Adventures | Real Conversations
Every "driven" man desires to HAVE IT ALL! They want to be WEALTHY in all areas of life. They want DEEP meaningful relationships with the people they LOVE most. They want to INSPIRE others to follow their dreams. And, yet, they're often the last ones to FILL THEIR OWN CUP and GIFT others with their full presence.
If you're feeling the call to connect IN PERSON with a group of men committed to BECOMING a man they admire and would follow …. this experience is for you!
REDEFINE who you are and how you show up in the world
Adventures don't begin until you get into the forest. That first step is an act of faith
When Trevor & Mike met each other on the street in West Kelowna, BC, Canada pushing double wide strollers with 2 young boys each … they didn't know it … but they were looking for each other. Another man that they could connect with and have conversations that went deeper than what was happening in the sports world over beers. They were seeking higher vibe conversations. Real conversations that would help them expand their beliefs and accelerate their growth beyond what they could accomplish on their own.
As fathers to 2 young boys, Mike & Trevor know that they are modeling what it means to "be a man" in today's world. And, they are committed to constantly evolving their mind, body and spirit to create a more beautiful world that they want to live in and leave for their kids. And, they know they can't do it alone.
This is why they created The Extremely Conscious Man Experience. Because, the truth is, every man deserves to live their best life.  And, the connection that is created at these events amplifies the positive impact they all desire to create in their lives … and in the world!

If you want to go fast, go alone.
If you want to go far, go together
Join Us From April 24 - 28th For A Life-Changing Adventure!
The adventure will begin when you land in beautiful Costa Rica where you'll be greeted at the airport as we head to our beautiful mansion. Get ready to immerse yourself in an amazing week that you'll never forget with a group of brothers ready to lean in and live life to it's fullest! By the time we check out on Friday, your heart will be full and you will be inspired to achieve the greatness that already exists within you!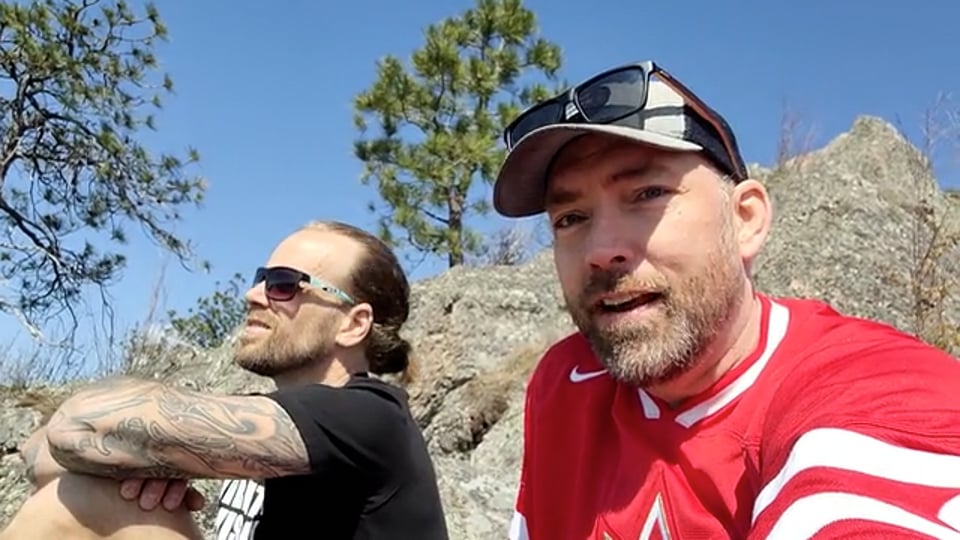 (Why did we create this experience?)
Want the "detailed" breakdown of why we are doing this retreat? (watch the video above – recorded in April 2022). To summarize…we are committed to being a part of the positive change we wish to see in the world. And, we know that to create that change, we need to lead by example and align ourselves with other men committed to actualizing their full potential & embodying higher self. The world needs more men to step up and lead from the front. And, we would be honored to share this journey with you and call you our brother!
There is magic in the air in Costa Rica. You will feel it when you land. From the warm sun to the beautiful nature and wildlife. And, the space that we have curated for this experience matches that energy. The adventure will begin well before you hop on your flight or jump in your car to attend The Extremely Conscious Man Experience – Costa Rica.
But, when you "arrive" … you will feel the power and transformation that is about to take place when you meet the other 19 men that are committed to leaning in and TRULY living over the 5 days we'll spend together.
Does the idea of jumping off a 40' cliff into a waterfall scare you? Good! This is why you are coming to The Extremely Conscious Man Experience – Costa Rica. We will face our fears. We will laugh at them.
We will overcome them. We will do it together. This adventure will have us immersed in nature acting like kids again. After all, this life is meant to be FUN … so prepare to PLAY!
Diego Mejias
Diego & Leslie are native Costa Rican's, business owners, nature lovers and all around incredible humans. Together, they will guide a hike into the raw Costa Rican jungle where a beautiful blue water river is waiting on private land. 
Leslie Sanchez
Their wealth of experience in navigating this hike (and knowing which waterfalls we can jump into 🙂 will create an unforgettable experience!
You are powerful beyond measure. And, that power lies within you. And, it is accessed through your breath. Of course, simply breathing means we are ALIVE! But, when you tap in the power of your breath … with intention … and support from trained facilitators … the possibilities in what you can create in your life are infinite.
Prepare to go deep in the magic of breathwork with the guidance of humans that truly care about helping you access your power within!
Cam MacDougall
As a certified Trauma Release Breathwork Practitioner and the creator of Inbodied Breathwork, Cam is on a mission to normalize human emotions, empower full expression and ignite as many souls on this earth as he can.
Learn more about Cam: https://www.cammacdougall.com/
Amanda Zeglinski & Laura Pasacreta
Laura and Amanda – two Canadians who moved to Tamarindo, Costa Rica for a new life with their families in 2022 – will lead a ceremony to ignite deep internal healing, love, and powerful light by combining the ancient medicine of cacao, local herbal medicine, and vibrational healing.
Learn more about Amanda & Laura: https://www.instagram.com/soul_fire_ceremonies/
In today's "connected" world we all spend a considerable amount of time online … "disconnected" from nature, creativity and imagination. Whether it's in your work world or in your social life … the key to becoming more "connected" is by slowing down and recognizing the beauty and opportunities around you.
This is where "big, crazy ideas" surface. And, when you combine it with vulnerable, honest sharing with a group of guys that are open to exploring infinite possibilities … this is where "dreams" become "reality"
Chris Kyle
Chris brings 22+ yrs of leading men's circles and a Master's Degree in Nature-Based Leadership to guide us in an experience to connect with nature mindfully & intentionally, opening us to the awe and wonder of the natural world in a way that brings inspiration, insights & deeper presence in our lives.
Learn more about Chris: https://www.impactgivingadvisors.com/chris
Sacred mushrooms have been used for thousands of years for both spiritual and medicinal uses by indigenous people around the world. This ancient medicine tells a long history and is associated with self-discovery as a rebirth. These little magical beings are an ally in a wonderful exploration opening the neural pathways into euphoria, connectedness, and timelessness. They are the focus of a rapidly growing body of scientific and medical research treating addition, anxiety, alienation, depression, isolation and trauma.
There is something sacred whenever we ride a perfect wave, peeling across a glassy ocean while being touched by yellow sun rays. While this activity will be physically demanding, it is the spiritual connection you'll feel in the water while looking out at the expansive ocean on one side and a palm tree filled beach on the other where you will truly feel connected to nature and appreciate how small and insignificant our daily worries really are.
Eric Atkinson
Eric's passion for surfing and people has allowed him to become a sought-after surf instructor in Tamarindo (Salty Sol's Surf School). Originally from the landlocked state of Missouri, he spent years in various surf communities & made his home in Tamarindo where the surfing doesn't get any better!
Learn more about Eric: https://saltysolssurfschool.com/
We can't tell you EVERYTHING that is planned over the 5 days we'll spend together … there are some things you'll have to BE THERE to experience :). But, we can say that this "mystery event" is one that will change your life forever. To summarize, when we serve others with an open and generous heart, great healing comes to us. As Ghandi once said – "The best way to find yourself is to lose yourself in the service of others."
You know that we can't have an Extremely Conscious Experience without leaning into the uncomfortable shock of the COLD! But what we can assure you is that we'll all be fully prepared to face the pain with all of the tools available to us through breath, energy movement & mindset training.
Our facilitator has trained directly with Wim Hof in Poland and brings a human perspective and level of connection to help you face the challenges of your daily life and the impact they have on your mental and physical health.
Yati Or
Yati has dedicated himself to the art of breath & ice therapy using the Wim Hof Method as an instrument to waken the body, mind and spirit. He's trained directly with Wim in Poland and guide the men to brave the cold, embrace the pain and recognize they are much stronger than they think they are!
Learn more about Yati: https://yatior.com/
What we put in our body serves as the fuel that drives our energy and vitality for life. Our executive chef is a Red Seal certified chef from Canada … and he will also be an attendee at the Experience! You can expect to eat delicious, locally sourced foods and get ready for some engaging stories from Taylor about the connection to the food we are eating.
Everything about this retreat will be EXTREME … including the vibrant, colorful, healthy food we will share around the table.
Food is such a connector. As humans, for generations we have sat down together to break bread, share stories from the day, and take in nutrition to fuel our bodies. Chef Taylor is a Red Seal Chef who has vast experience at incredible restaurants in North America. He'll be serving up local Costa Rican cuisine with a story to tell at each meal we'll share together!
Learn more about Taylor: https://www.instagram.com/cheftaylorrobert/
We become happier NOT by accumulating more things but by creating richer experiences
When we think of the word EXTREME naturally we think of "once-in-a-lifetime" adventures that make our hearts race! And, there is no doubt that you WILL experience activities that will light you up and push your limits! But, when we think of what makes up an Extremely Conscious Man … the words vulnerability, forgiveness and love are powerful. We will lean in and engage in conversations that will fill our hearts and open our minds to infinite possibilities. We are after all the CREATORS of our REALITY!
Not Sure If The Extremely Conscious Man
Experience Is Right For You?
The truth is, this event is NOT for everyone. And, we'd like to help you make an informed decision … so you can be honest with yourself and truly commit to The Experience (and The Journey) all of the men are going to lean into before, during and after the event.
Who Is This Experience For?
Men that are fully committed to creating lasting change in their life
Men that are looking to find more fulfillment & happiness in everyday life
Men that are seeking alignment with their vision & purpose in the world
Men that are desiring a deeper connection to their true, authentic self and others
Men that are ready to lead their life from a truly heart-centered place in integrity
Who Is This Experience NOT For?
Men that are NOT accountable to their word and looking to escape their lives
Men that are NOT ready to drop their armor at the door and be honest
Men that are NOT willing to lean into vulnerable, honest conversations
Men that are NOT open to stretching their beliefs and physical limits
Men that are thinking this is an all-inclusive, keg stand drunk fest
Rancho Haas is an impressive beach mansion, framed in a space of natural beauty, forest gardens and fruit trees. We are mins from the incredible Potrero Beach and 45 mins from Tamarindo. The property includes a pool / cold plunge, gym, mango trees, basketball court & soccer field
WE ARE 45 mins from the Liberia, Costa Rica airport
(we'll coordinate all transportation once you land)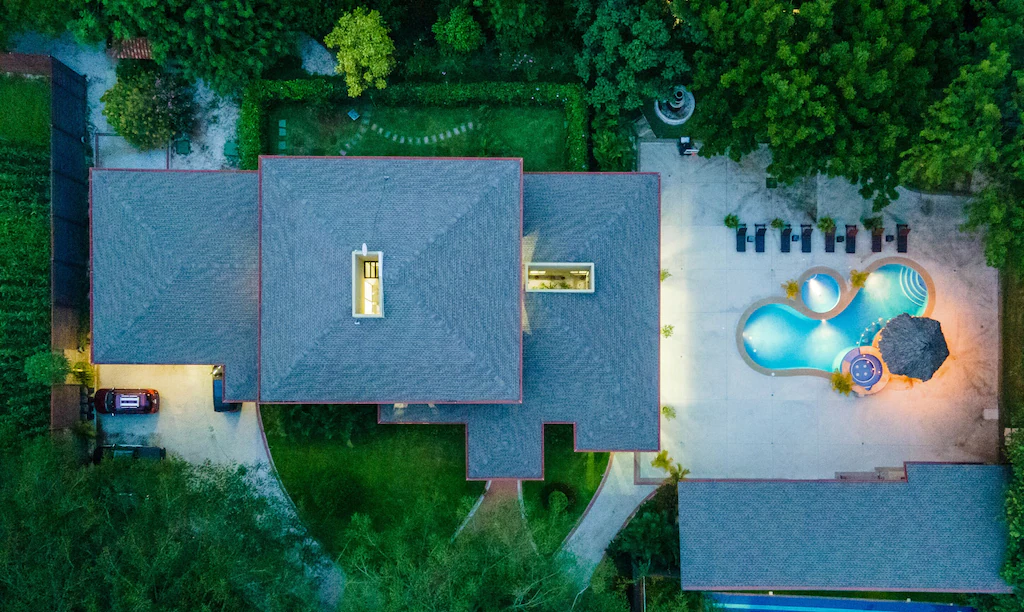 Ready To Step Into The Next Level Of You?
Apply Now And Lock In Your Spot
Come for 1 event, 1 day or all 5 days!
Individual events are $400 each.
Accomodations included if attending more than 1 day.
All meals (prepared by a Red Seal Chef), drinks & transport to/from the experiences (outside of the mansion) included.
All paid events include the Welcome Dinner (Day 1), the Community Service Experience (Day 4) & 1 month access (online & in person) to the Extremely Conscious Man INNER CIRCLE ($500 Value)
Click the link below to apply so we can understand what you are committed to creating in your life (limited to 20 men per event) and let us know which events/days you'd like to attend.
If you'd like to contact us with questions before applying, please email extremelyconscious@gmail.com
frequently asked questions
What do you need to bring with you?
This is an all-inclusive retreat (we'll even provide the suntan lotion!). You don't need to bring any food or drinks with you (unless you really want to). As far as what to pack … make sure to bring toiletries, shorts, tshirts, workout clothes, good sandles, runners, sunglasses, hat … the usual "tropical destination" attire. Oh, and don't forget to show up with an open-mind/open-heart and an excitement for adventure!
What is the temperature / climate like in Costa Rica in April?
Average temps this time of year are between 25C-30C (76F-86F) at night & 30C – 35C (86F-94F) during the day. Yes … it is HOT in Costa Rica! 🙂
Will you get to choose the bed you are sleeping in?
Yes! Everyone will have their own bed. There are varying price points (from $3500 – $6000 USD – if you are coming to the full experience) depending on whether your room is private or shared and the size of the bed. Selection for beds will be provided based on first come first serve … in other words … get your deposit in ASAP if you want the best room! 🙂  P.S. If you are coming to multiple individual events, we will include accomodations in your fees for the nights you need to stay at the house. 

Will there be transportation provided to/from the airport and during the week?
There will be a shuttle to pick you up and take you to mansion we are staying in. And, we'll have 4×4's for closer transport all week (to the beach, etc) and farther adventures
When do you need to be here and leave by?
Check-in will be from 4pm on Apr.24th and check-out at noon on the 28th. Of course, you can arrive earlier and stay later if you wish. We will be coordinating a shuttle to and from the airport for everyone so we'll be in touch with you to book the best flight times possible for everyone.
What kind of experiences do we have planned for you?
There will be experiences that challenge and stretch your physical and emotional boundaries. As the goal is to embrace getting outside our comfort zones and encourage growth in all areas of our lives. We will release teasers of some of the activites as we get closer but others will be revealed throughout the trip. Expect peak experiences/adventures, amazing food, daily meditation/breathwork/reflections…and a few surprises along the way!
What do we expect from you?
Commitment to yourself, the group and the process. Trust and confidence amongst the group as we create a safe container together.
What kind of food should you expect to be eating?
Nutritious and delicious! The whole trip will be catered with each dinner being a unique experience made by a private chef. Meals and snacks will be provided to keep everyone fueled throughout each day. Let us know if you have any dietary requirements and we will accommodate.
Will we partake in any "mind altering" experiences?
Yes! There will be a mushroom experience on one of the nights that you'll be able to participate in. If you do not want to partake in this part of the event … you can still actively be involved as we will be doing breathwork, sound healing and a cacao ceremony. The end result for most regardless of what is experienced during the session is a new found sense of love for oneself and connection to the world. This will be professionally facilited.
Will all drinks be provided for you?
We will be fully stocked with your favorite alcoholic & non-alcoholic beverages at the house. Drinks outside of the house (when we eat at local restaurants) will not be included.
Can you decide what kind of room/bed you're sleeping in?
Yes. Everyone will receive their own bed with the base level price but if you enjoy privacy or a larger bed/sleeping area then we have options to accommodate for a range in price.
Do you have to participate in every activity we have planned?
We strongly encourage that you participate in every activity we have planned. A major part of nurturing human growth is surrendering to each stage even if it is outside of your comfort zone. We are there to support throughout the whole journey.
What do you need for travel insurance?
It is always strongly encouraged to get your own travel insurance while on any travel out of your home country. We will be doing some activities that involve risk as well so it is better to be on the safe side.
What if your family wants to come?
As this is an immersive experience to be focused on YOUR personal growth, it is recommended that you stay within the group for the 5 days. Of course, if your family would like to come to Costa Rica and you come early or extend to create memories with them around the retreat then that is a great option.
Who is going to be attending (what type of guys)?
All of the guys that we attract to our events are exceptional human beings. They are "high achievers" by typical societal standards. And, they are constantly seeking opportunities to grow and evolve.
Is the flight included in the cost of the The Experience?
The flight from your home country, if required; is not included in the cost of this experience. This will be your responsibility to book according to the dates of the trip at your own cost.
When do you have to pay the full balance (after submitting your deposit)?
The initial $1000 USD deposit locks in your spot. You then need to choose your room and pay at least 50% by March 24th and the remaining balance by April 7, 2023. (If you need more time to pay we can discuss this and come up with payment terms that work for you!)

Is there a refund policy if something arises and you cannot make the trip?
The initial $1,000 deposit is non-refundable. Once final payment is made you can cancel up to 30 days prior to the event with a full refund (minus $1k deposit). If within 30 days we apologize but we cannot refund as it does not give us appropriate time to find another amazing human to take your spot. However, you can use that $1000 credit for a future event.
What happens if "the world/travel shuts down" again?
As the future is always "unknown", we do have certain plans in place just in case and credits for a future event or refunds would be provided without question in the case of travel being shut down again.
Is it going to be a problem if you are not vaccinated?
The world has opened up and there are currently no travel restriction to enter Costa Rica from any country.  As we all know, however, things can change.  So, use this link to stay up to date on what's happening in Canada (here) and US (here).
For arriving in Costa Rica, the travel requirements are here.
REFLECTIONS           FROM THE
                          JUNE '22 RETREAT
The June 2022 retreat is in the past…and it was amazing.  Everything we envisioned and so much more!  In the video above, you'll relive the life changing weekend when 10 men's lives changed forever. And, in the videos below, you'll hear from Mike & Trevor as well as the guys that bravely joined a group of strangers for a weekend to become better versions of themselves … and what they took back into their lives leaving the retreat.
If you are inspired by what you hear…make sure to apply above and lock in your spot for our next Extremely Conscious Man Experience!
Copyright © 2022 Extremely Conscious. All rights reserved.